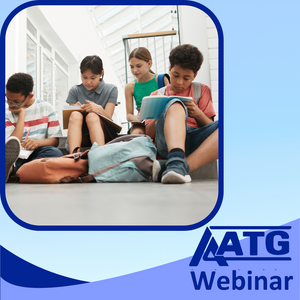 In this webinar you will be provided with concrete ways to attract students to your German program—specifically those from traditionally underrepresented groups. Topics covered will range from the recruitment of students to retention to participation in exchange programs.
Megan Brazle teaches German at Springdale High School in Arkansas where the student population comprised of over 50% minority students, including significant Hispanic, Marshallese, and Asian populations. Megan earned her Master degree at the University of Arkansas, Fayetteville and was a TA in the German department there starting her work at Springdale High.
Jennifer Lusk teaches German at Historic Central High School in Little Rock, Arkansas with a 54% African American student population—and German classes that reflect that. Jennifer has a Masters in German from the University of Florida at Gainesville and has taught for over 15 years in Little Rock. She is co-chair of AATG's Alle lernen Deutsch committee and passionate about the recruitment and retention of underrepresented student populations.