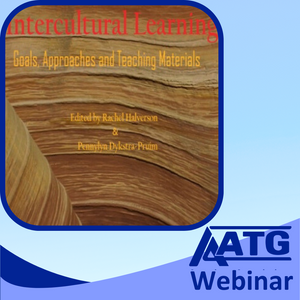 Based on the framework and strategies developed by the AATG Culture Task Force, this webinar explores how language teachers can improve the intercultural learning in their courses. Learn about the AATG approach to culture learning and explore sample classroom activities. Get the big picture and be inspired for the classroom!
Presenter: Pennylyn Dykstra-Pruim
 is associate professor of German at Calvin College in Grand Rapids, MI. She served as chair of the AATG Culture Task Force and co-editor together with Rachel Halverson, of Intercultural Learning: Goals, Approaches and Teaching Materials. She is also co-author of the Auf geht's! and Weiter geht's! curricula, which both adopt an intercultural approach to language learning.