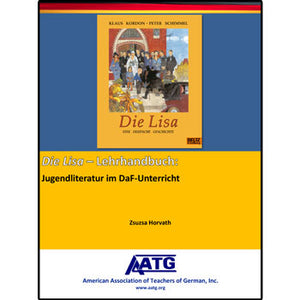 Didaktisierungsvorschläge zu dem Buch Die Lisa – Eine deutsche Geschichte. PDF.
In the 45-page Lehrerhandbuch, teachers will find many ideas on how to use the stories, illustrations, and situations from the book in an intermediate German class. Also includes detailed lesson plans, an answer key to the Arbeitsheft, a bibliography of additional materials, as well as suggestions for using additional historical documents including texts, films and web sites.
Digital download. The file will be available to download after checkout.