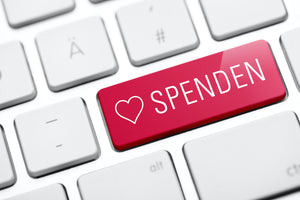 Our lives are measured by our deeds and legacies, by what we contribute to society and humanity in general, and our families, our profession, and our communities in particular.
Established in 2006, the Friends of AATG Endowment supports the association and assures the continuation of AATG's programs and services to German teachers in the US.
Many school districts, colleges, and universities have limited funds available for faculty development or for teachers to attend professional conferences at the regional, national, and international levels. Some proceeds from this fund are used for professional development including stipends to enable colleagues to attend conferences. For the past four years, the fund has annually supported 10 teachers to attend the AATG/ACTFL Convention.
A donation today will ensure the fund continues to support AATG members well into the future. The AATG is recognized by the Internal Revenue Service as a 501(c)(3) entity. All outright gifts, bequests, and transfers are deductible for federal estate and tax gift purposes. 
Gifts to AATG are governed by the AATG Investment Policy.  
To contribute at a level not designated here, please contact the Executive Director mike@aatg.org