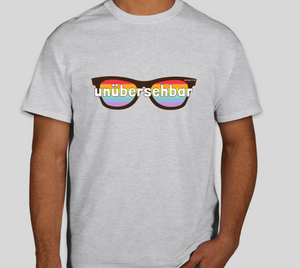 NEW!
The designation of "Unwort des Jahres" was initiated in Germany in 1991 to draw attention to questionable use of language in the public and the media. While there are many problematic un-words out there, this special edition t-shirt allows you and your students to be bright and bold, and unmissable - Unübersehbar! Perfect for everyday wear. 
Limited quantities - grab them before they're un-available!
Comes in Sizes S-XL
Check out our selection of other un-word products & promotional items, too!
100% cotton