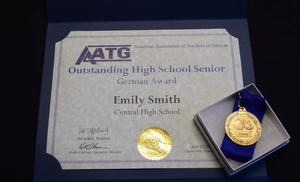 The Outstanding Senior Award is awarded to students who have demonstrated excellent academic achievement, exceptional commitment to the study of German, and participation in extracurricular activities related to German.
Only one senior per school per year may be nominated for this award.
Please use this online form to submit student and school information for the award when placing an order.